Home
Talk

2
204pages on
this wiki
Welcome to the Infinite Crisis Wiki
Infinite Crisis is a free-to-play MOBA set in the DC Comics universe for the PC. It features DC characters from several different universes and several unique additions to the traditional MOBA formula. Learn more about Infinite Crisis here.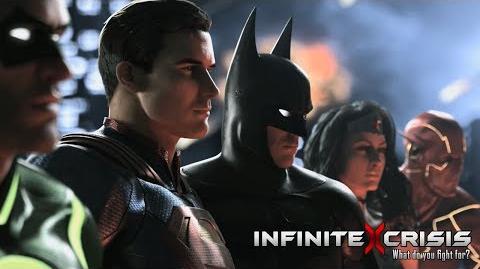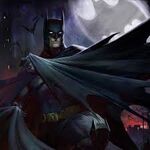 Through skillful use of violence and intimidation, the grim vigilante
Batman
wages an unending war on crime.
Orphaned in childhood by a mugging that went horribly wrong, Bruce Wayne swore to eliminate crime from Gotham City. After years of intense mental and physical training, Bruce outfitted himself with an arsenal of high-tech gadgetry and took the mantle of Batman. Today he juggles life as CEO of Wayne Enterprises with a "rather busy" nightlife, and never shall the two meet.
Read More: Batman(Prime)
Please feel free to contribute anyway you can, but please do not vandalize. If you need help editing contact our admins. 
Please expand our Stubs as they are lacking information.
If you would like to create a new article, just type the name of the article in the box and press "Create a new article". Please make the article relevant to
Infinite Crisis
.
What do you think of Starro?
For previous polls, check out the Poll Archive.
Create blog post
Dear Editor,

If you are new to the wiki, be sure to check out our editing section on the main page, as well as the Advice Box in the forum. The Advice Box the a section of the forum used to suggest additions to the wiki such as badges, pages that need to be deleted, etc. Also, all champion profile v…

Read more >

Note: Poll Expired Vote for your most wanted champion costumes on the home page. If your most wanted costume was not on that page, please comment on this blog and say what costume you most want.

Read more >
See more >
Injustice: Gods Among Us Wiki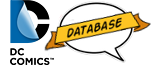 DC Database

Frontline Commando Wiki

DC Universe Online Wiki